AVSI Case Studies:
Royal Mail and Electronic Document Management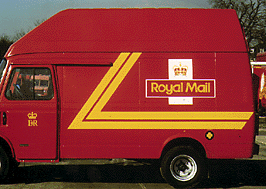 AVSI were retained by Royal Mail to examine the concept of Document Image Processing services to utilise existing resources and to support new customer requirements in the developing market of Electronic Document Management.
We identified that Royal Mail's primary opportunity for entry into this market was in the development of imaging services to provide electronic, rather than paper input for its customer's document management systems. This enables the recipient to receive an electronic image of the contents of a mail item, rather than, or as well as the physical pages/envelopes themselves. Typical items would be customer enquiry and complaint letters, insurance claims, audible incoming documents such as free magazine subscription forms, voting forms and a wide variety of other general correspondence.
This utilises product core strengths of the existing business and involves Royal Mail's ability in the following...
Presorting and streaming by recipient the suitable items for scanning
Opening the envelope and extracting the contents
Scanning both sides of the page(s) to create an electronic image(s)
Ensuring that the quality of the electronic image meets requirements
Optionally tagging the images for subsequent routing and retrieval by the recipient
Routing and delivering the electronic images for delivery to the recipient.
Royal Mail has developed considerable expertise and credibility in the Document Imaging market helped by AVSI providing their sales force with technical pre-sales support.