AVSI Case Studies:
The Foreign & Commonwealth Office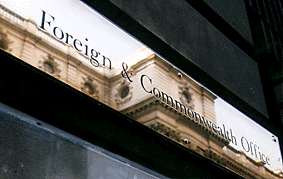 AVSI evaluated and recommended a Unix based purchasing package that could integrate with appropriate EDI software to enable electronic trading with The Foreign & Commonwealth Office's trading partners. This project involved business process re-engineering of information flows and integration of software packages. Automatic reconciliation of EDI invoices has been a key feature of this implementation.
Many of the common electronic commerce issues were resolved, including product coding schemes, units of issue, pricing updates for new catalogues and automated invoice reconciliation.
The system now processes several hundred thousand order lines each year, all handled and invoiced electronically.